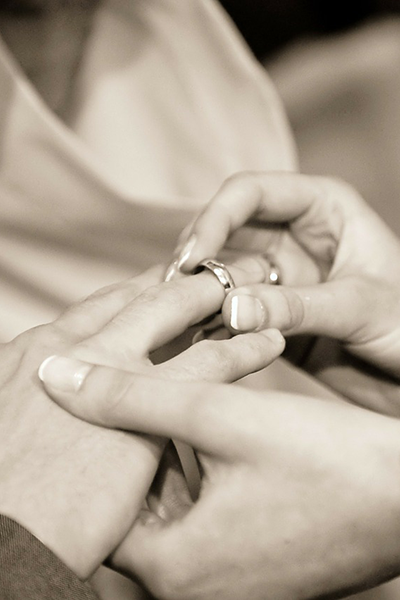 Marriage
Congratulations on your engagement!
While you only need to give four months of your intention to marry a lot of couples plan a long time in advance. It's a good idea to e-mail the Parish Office and see if the date you want is available. There is a form which needs to be filled in.
parishoffice@mountmerrionparish.ie
Letter of freedom to marry form. A parent or a sibling will need to fill this in.
You will also need to look at participating in a marriage preparation course. This is an enriching way for you as a couple to take a look at the gift of your own relationship. To book on a pre marriage course contact
www.accord.ie or www.together.ie
The pre-nuptial enquiry form needs to be completed. This is done by the priest of the parish where you have lived for the last six months. Other necessary documents
Baptism and confirmation Certificate are required and must be dated within 6 months of proposed wedding date.