I was just popping into Supervalu in Blackrock when I heard someone call out my name, Fr Joeeeeeee. From the tone of her greeting I knew it was someone who was surprised, delighted and joyful to see me! I turned to see the smiling faces of two ladies who had been wonderful parishioner in a former parish. These ladies, older cousins of a priest friend of mine, had become close to me but I hadn't seen them since before Covid. So, we sat on a bench and had the chat. They were in great form. Needless to say, as in every encounter like this, I had to ask 'and what brings you over here?' Well they were only delighted to launch into the reason for their trip. A grandnephew's son is for First Communion at the end of May and they are invited. Now all they needed was a new outfit, so shopping for something suitable was their quest. Then they had to tell me all about the little lad, his dad and mum, who else was coming, what church it is in, the time it's at and of course where they are going afterwards. And if that wasn't enough they wanted to know the best place to get a suitable card, prayer book and one of those little hard plastic case with the see-through top, and a lovely rosary inside. Their joy and excitement in being a part of this familiar family ritual was clear, they were so honoured to be asked and putting huge energy and love into being prepared.
Just before heading to Supervalu I had been at a practice for Confirmation. Not only were the candidates happy and excited but their teachers were so invested in liturgy going well. They had prepared superb art work, booklet and now were walking through every step of the Mass and ensuring that each and every student would participate to the best of their ability. I was so impressed with them and all the other teachers and school staff that I've worked with during the past month, we are truly blessed with our teachers and can't thank them enough.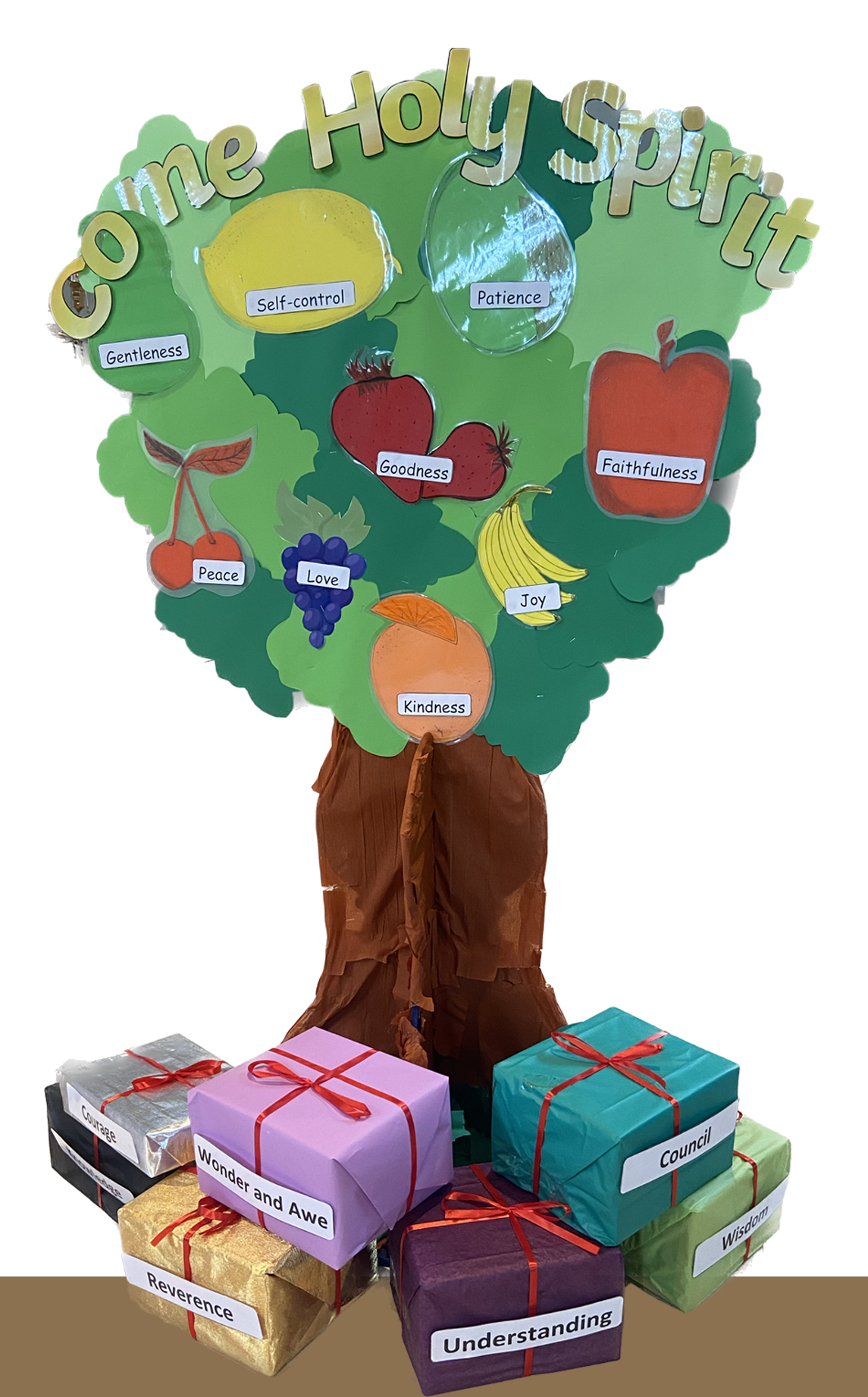 Communion and Confirmation liturgies are packed with people like my two friends. When families come to the church for these special days everyone is shining the light of their love on the younger member of their family, they are so proud and happy. I imagine the young person gets a sense of this, that their special day is a real family occasion. They possibly don't love being fussed over, but pampered and spoilt for a day is good for everyone.
Now all we need is the sun to shine and hopefully everyone who comes to celebrate a sacrament here will be uplifted and have their faith renewed.